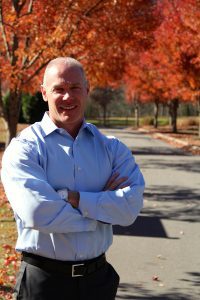 "Sean Sullivan's skills and experience exemplify superlative leadership in business and construction. His commitment to doing the right thing and being focused on the best interests of his customers is always clear. The consummate professional, Sean's strong relationships with the many disciplines within the trade establish him as one the best go-to contractors in the business!" – Travis Childs, Senior VP First Citizens Bank
Sean Sullivan was born in Oceanside, California, on June 19, 1972 to parents John and Roberta.  As the son of a career Marine Corps officer, Sullivan moved around the country and lived overseas, although he spent most of his childhood on the US east coast.  After graduating from Beaufort Academy in South Carolina, he enrolled in the Business Administration program at Roger Williams University in Bristol, Rhode Island.  He graduated in 1994 with a Bachelor's degree in Business Management with an emphasis in Leadership and Marketing. Read More
Video
Check out our video testimonials.
"Design+Build is an outstanding approach and the implementation of it was just amazing. We had very high expectations… read more >>
To view more testimonials, click here >>
Latest News
Many baby boomers are finally saying goodbye to their adult children, who are moving out of the house and starting the next chapter in their lives. While some empty nesters are excited about this new phase, it can be a stressful time for others as they deal with this time of transition in their lives.
read more
North Carolina Home Builder magazine WINTER 2014

Empowerment. That's what incoming-NCHBA President Sean Sullivan says is going to be a hallmark of his term in 2015. He wants to empower members, local associations and executive officers with the tools they need to continue to keep North Carolina the #1 state in our federation.
North Carolina makes up about 10 percent of the National Association of Home Builders membership, so our state plays a critical and powerful role there. However, Sullivan says he thinks our NCHBA membership is somewhat lethargic, and he wants to reinvigorate the membership in 2015.
read more