The Elements of Design Explained With Venn Diagrams
Browse Storage And Organization on Houzz- For Example:
Video
Check out our video testimonials.
"Design+Build is an outstanding approach and the implementation of it was just amazing. We had very high expectations... read more >>
To view more testimonials, click here >>
Latest News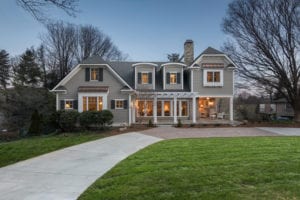 "This house smells…different than the rest. Actually, it doesn't really have a smell?!" said Mrs. Lee as she walked into the Parade of Homes entry I was manning last year. Mrs. Lee, like many other visitors in years past, noticed what most builders are missing across the country, the fact that IAQ is important.
I had the privilege, two years ago, of sitting in a research lab think tank with seven other top builders from across the nation. The question was posed to us "What is the greatest concern that you have about the homes that you are building today"? Each builder at the table said that they were concerned about building homes so tight that they might be poisoning the people that move into them. When they got to me, I was dumbfounded by their answers and had to ask my own question, "Are you using a rater"?
read more
View all News!