Things that all people need to know whether you are building, buying, or renovating.
Listen to the podcast here!
(1) Enhanced insulation
(2) Air sealing (this keeps pests out too!)
(3) Low-e windows
(4) Airtight ductwork
(5) Efficient heating and AC
(6) Hot water heating
(7) Lighting (CFL and LED)
(8) Energy Star appliances / reduced phantom power
(9) Quality workmanship
(10) Renewable energy (now or being ready for it in the future)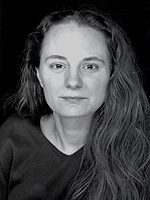 Submitted by Amy Musser 
Amy is co-founder and principal of VandeMusser Design, PLLC, founded in 2002. Amy received her Bachelors and Ph.D. degrees in Architectural Engineering and an M.S. degree in Mechanical Engineering from the Pennsylvania State University.
She is an active member of the American Society of Heating, Refrigerating, and Air Conditioning Engineers (ASHRAE), and has previously held a faculty position in Architectural Engineering at the University of Nebraska-Lincoln and as a researcher in the Indoor Air Quality group at the National Institute of Standards and Technology (NIST) in Gaithersburg, MD. You can find out more about Amy here.
LSC has partnered with Amy as our HERS rater.  She certifies all of our new homes, and preforms energy certifications and evaluations.