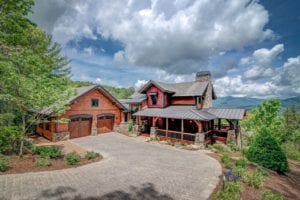 On January 20th, 2016 Living Stone Construction will be presented a BALA Award (Best in American Living) for "One-of-a-Kind Custom or Spec Home, 2501-3000 sq. ft." for the Pritchard Hardin Residence, which will take place this week at the NAHB International Builders Show in Las Vegas, Nevada. Living Stone has won many awards on both the state and local levels however, this BALA award is the company's second national honor.
To read the full article about the Pritchard Hardin Residence, click here
Handing out these prestigious awards were select members from the National Association for Home Builders (NAHB). Victor Mirontschuk, the 2013 BALA Judge Chairman and current President of EDI International in New York City said, "The BALA winners always redefine excellence for the home building industry. We are proud to recognize these companies and individuals for their creative and distinctive approaches to their work."
Now in its 32th year, BALA recognizes outstanding achievement by builders and design professionals in all sectors of the residential housing industry including single-family production, custom, rental, affordable, interiors, remodeling, community and international, based on the principle that good design is not, and should not be, limited to high-priced and/or custom homes. Even the simplest, most affordable homes can receive an award if they showcase good design.
Living Stone Construction has been a local builder in Black Mountain for 20 years.