High ceilings, large windows, spacious rooms, and a warm neutral color palette create a clean, airy, light-filled living space, while small, yet exquisite architectural and design details give it subtle artistry that begs for a closer look. This home meets Living Stone's strict Energy Star, Greenbuilt, Indoor AirPlus, Aging-In-Place, and Low-Maintenance standards. Meanwhile, standout features like fully retractable sliding doors, a bedroom deck, and exceptional mountain views allow the homeowners to fully enjoy Appalachian beauty.
Get Our Magazine
Every year, we put together a magazine called Collaborative Living.
Request a complimentary copy to take a more in-depth look into the stories behind our award-winning homes, and how we bring our homeowners' inspiration to fruition.
Get Our Magazine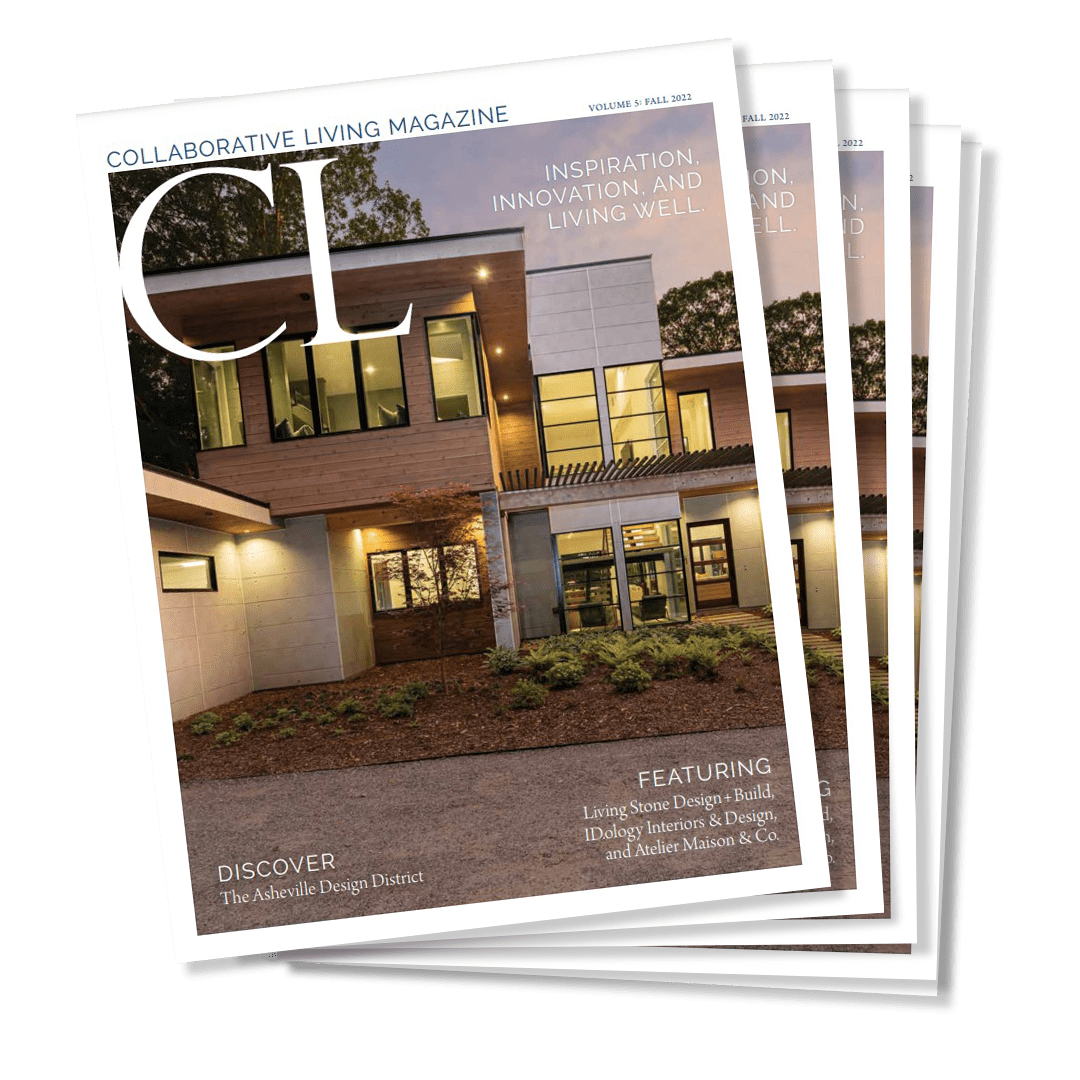 Receive the Collaborative Living Magazine