In-Person Tours | Oct. 8-9, 15-16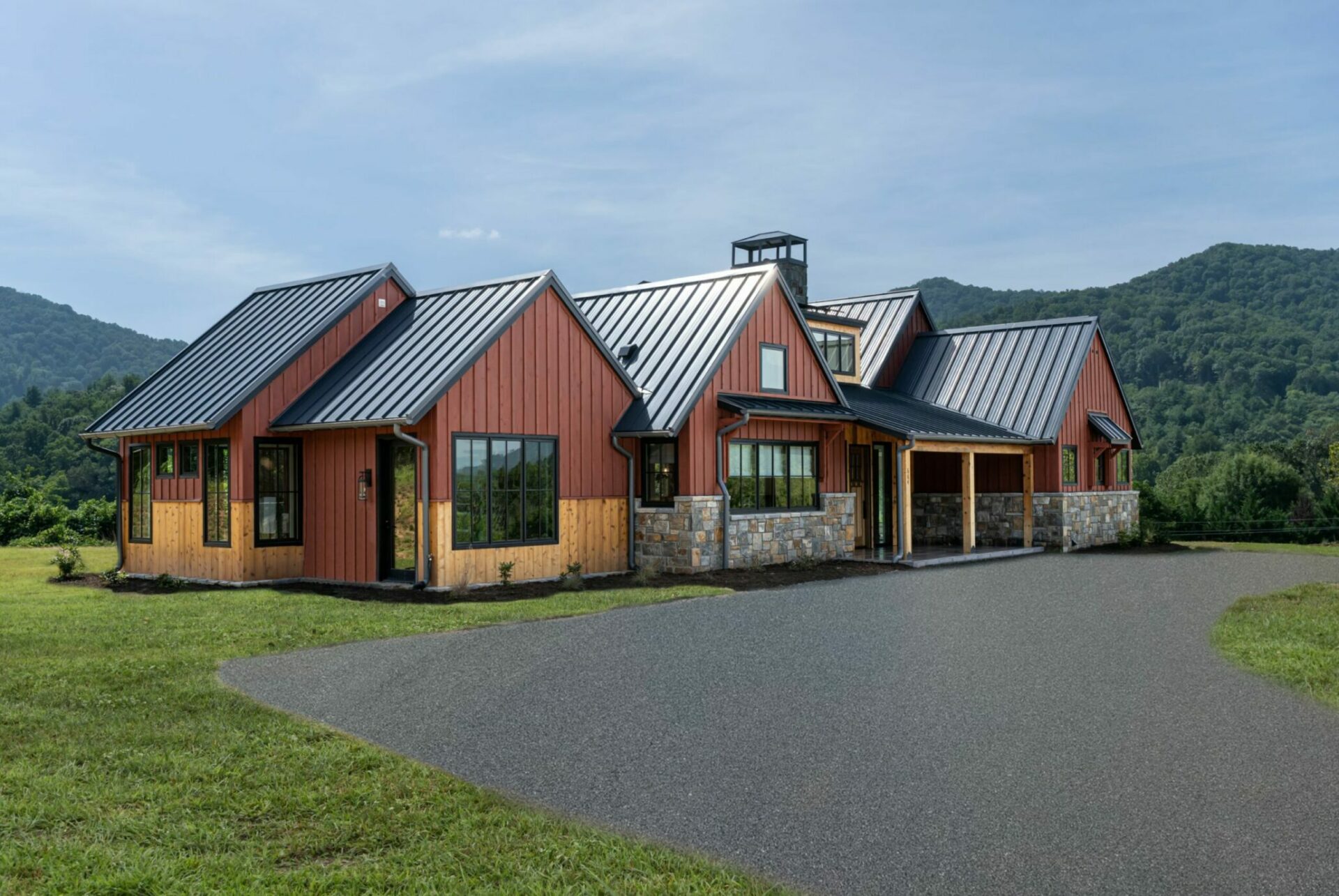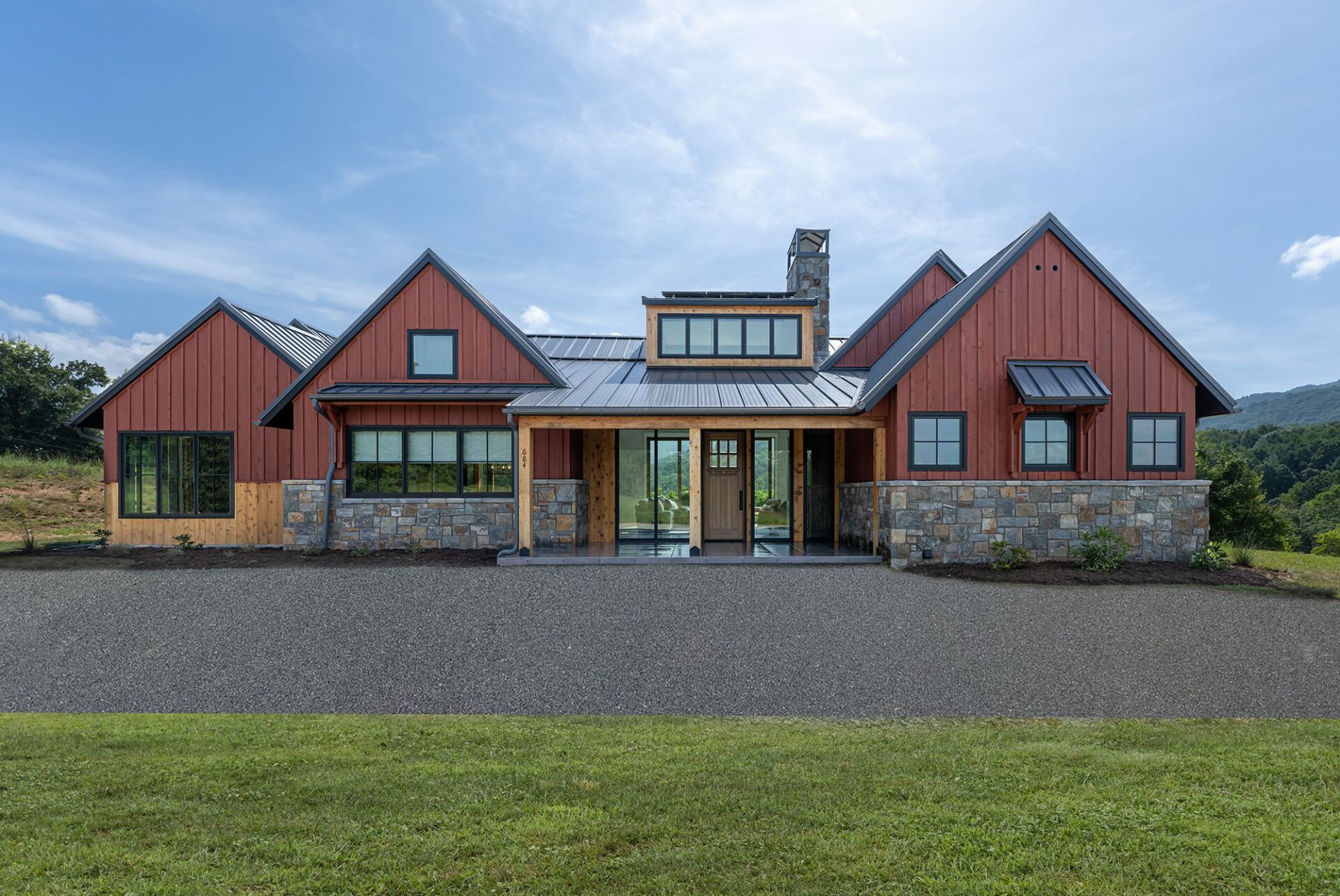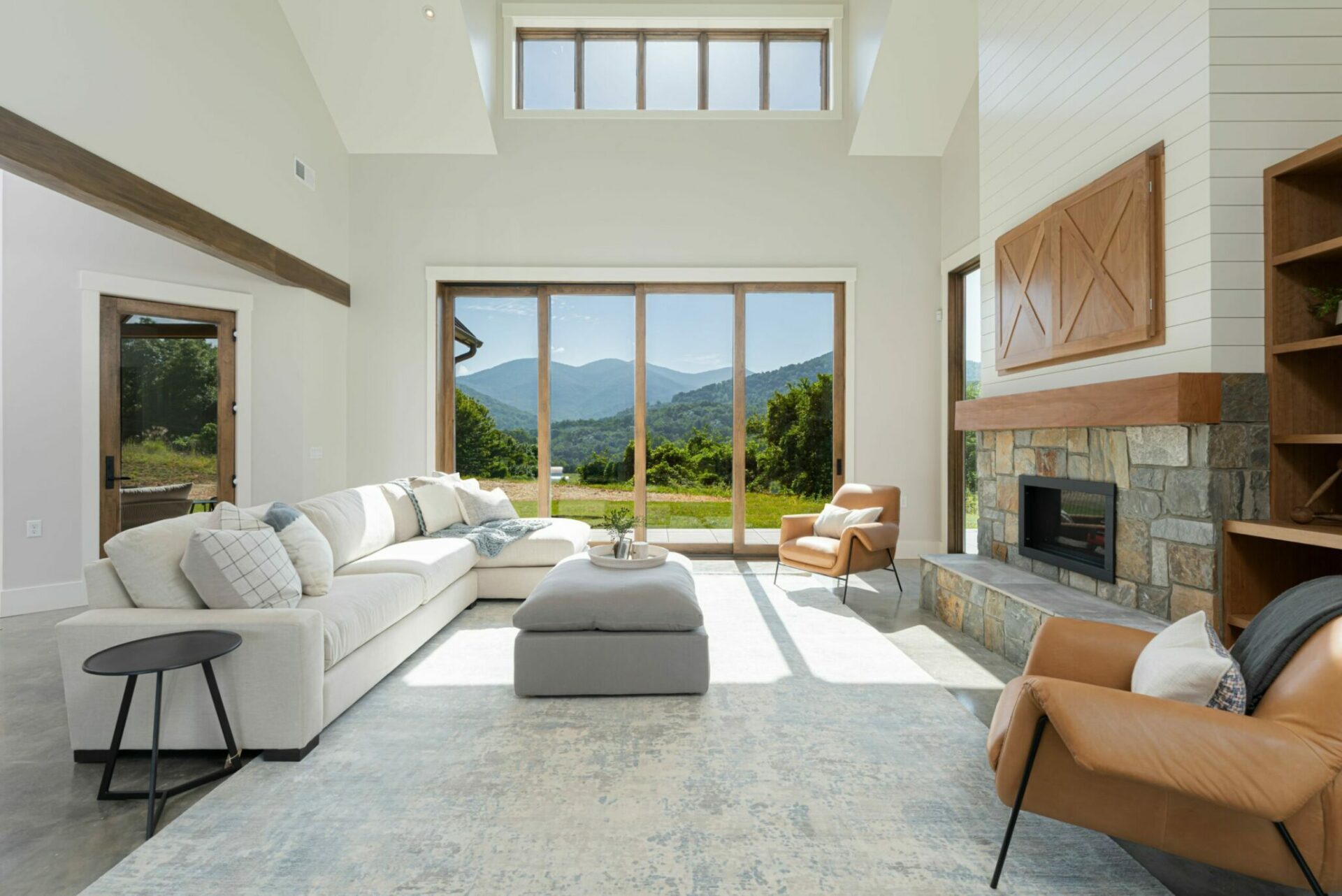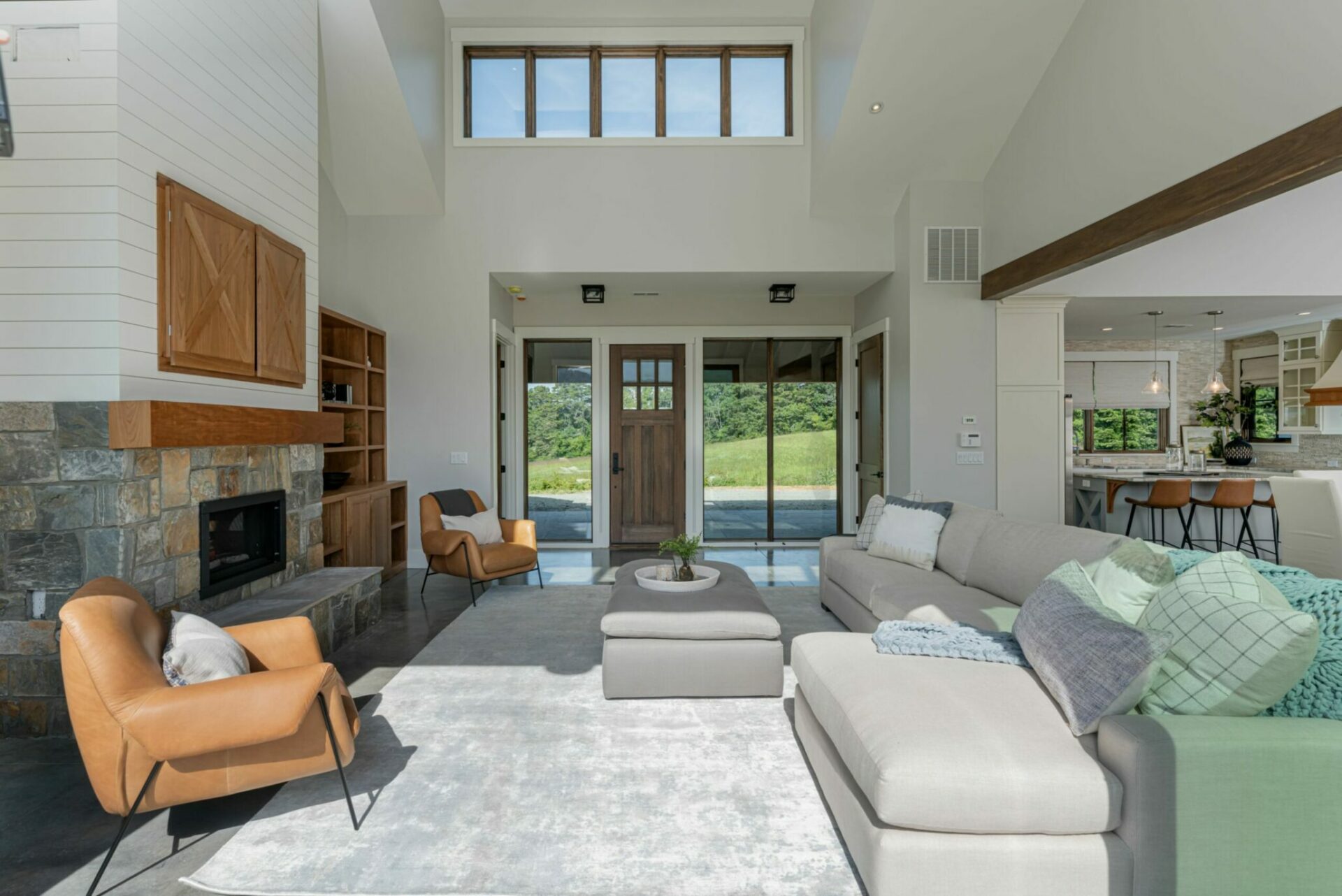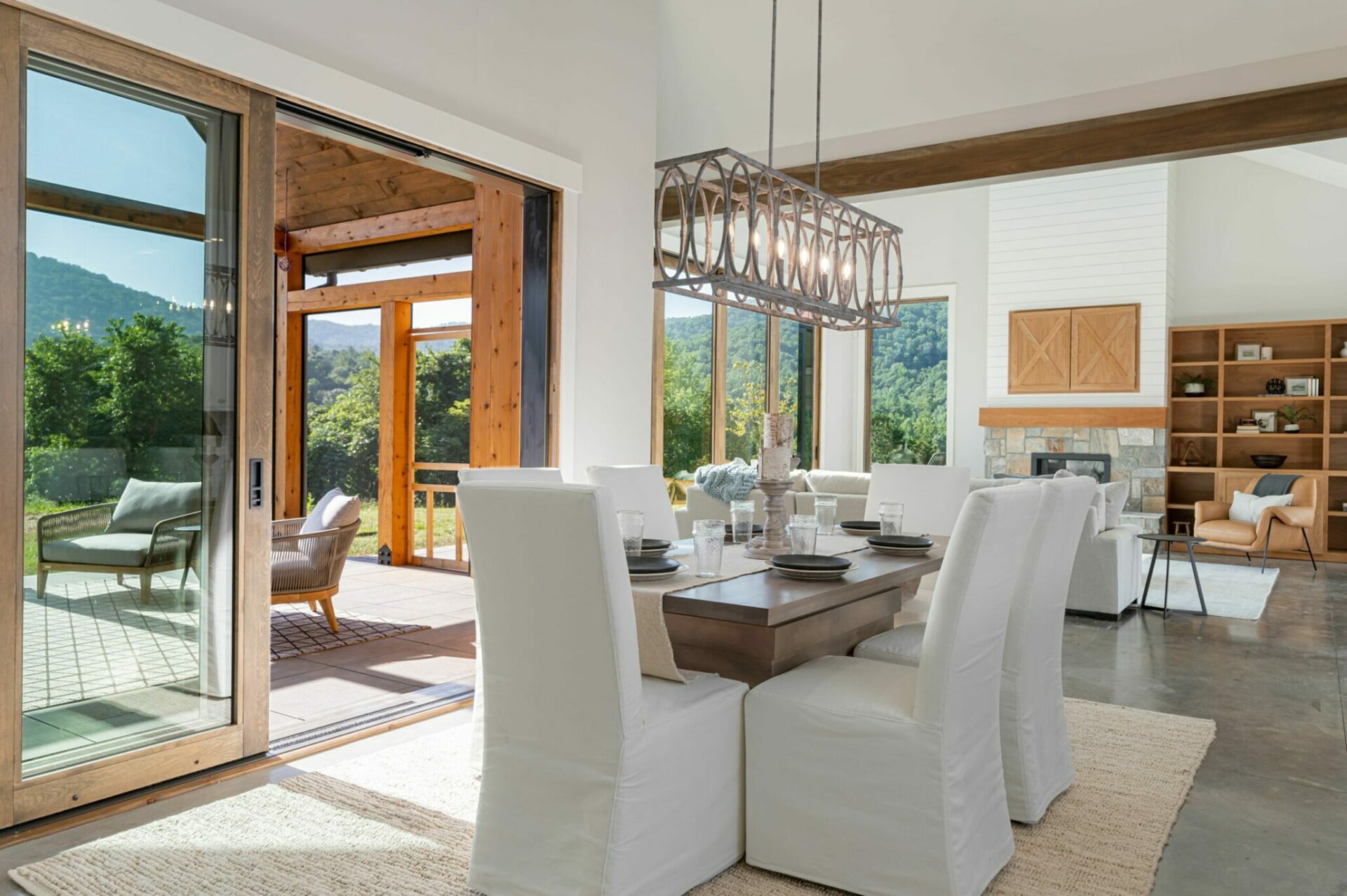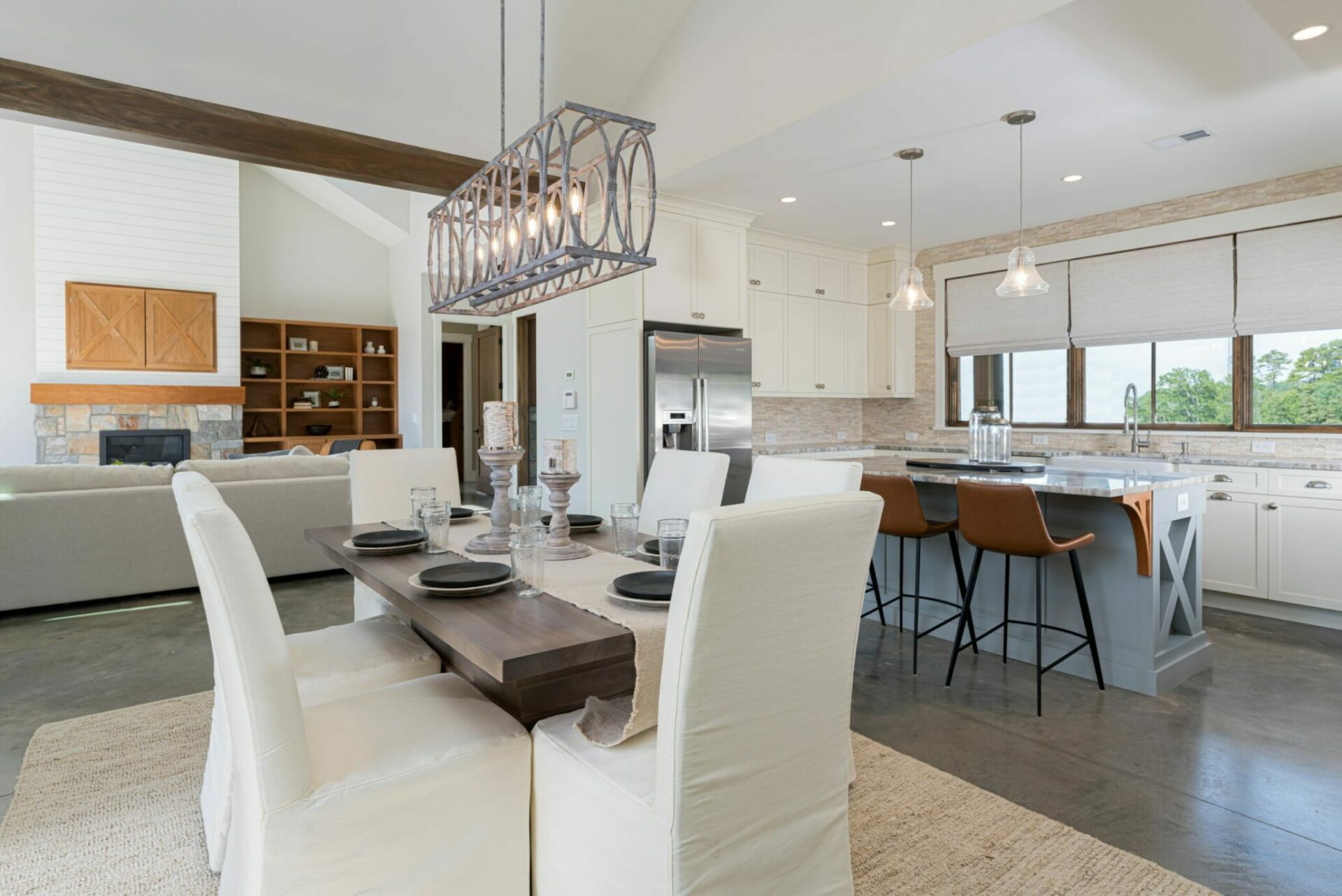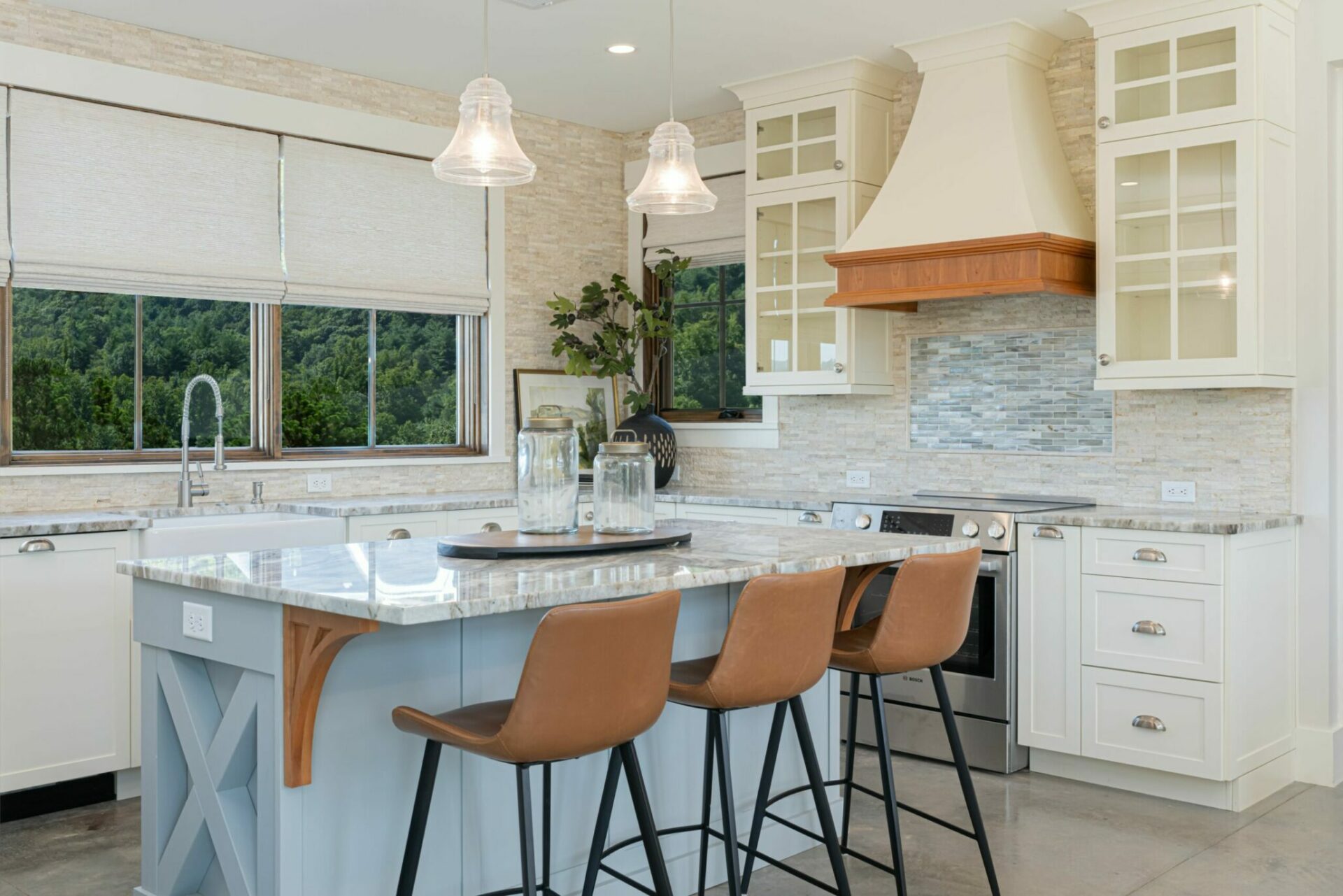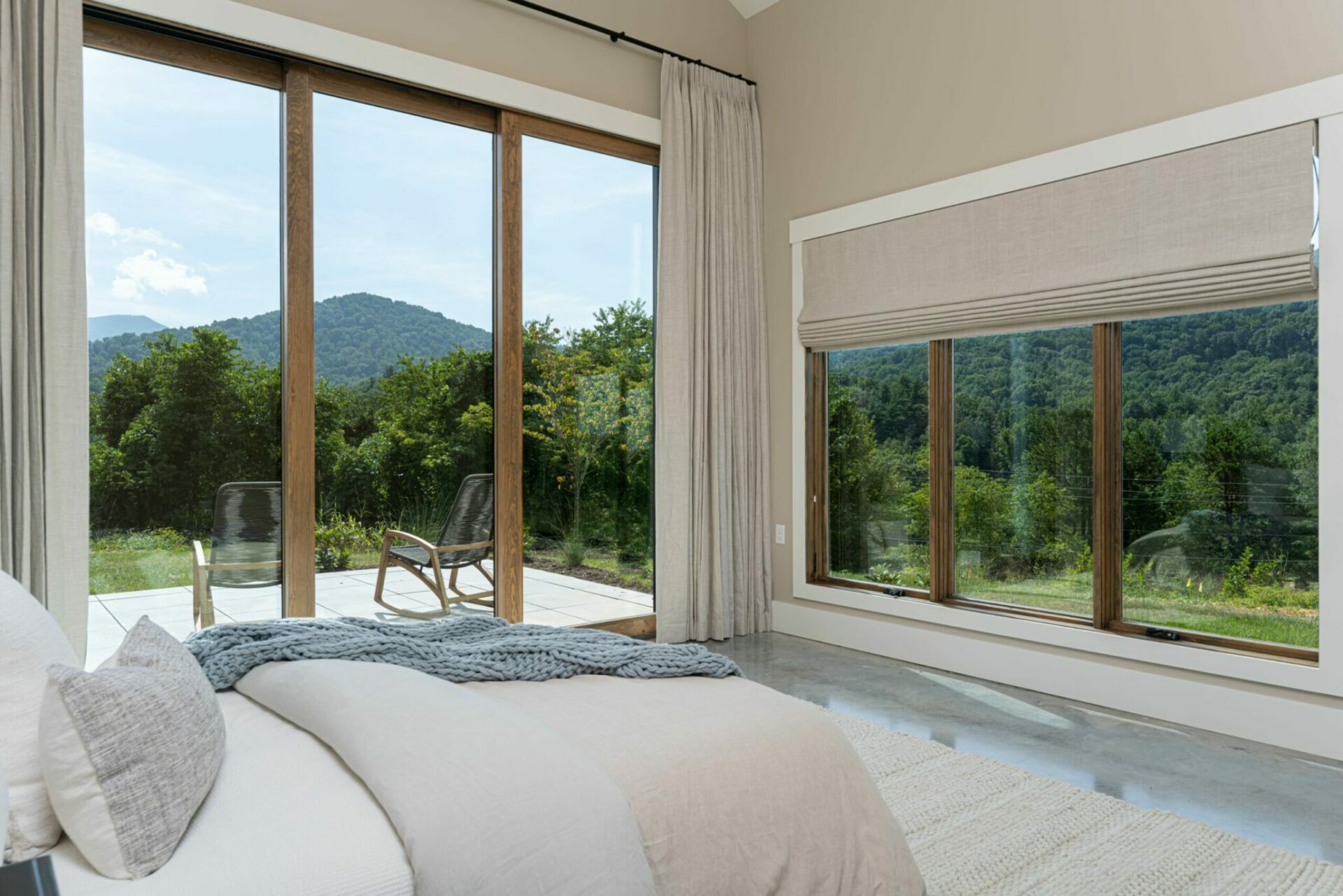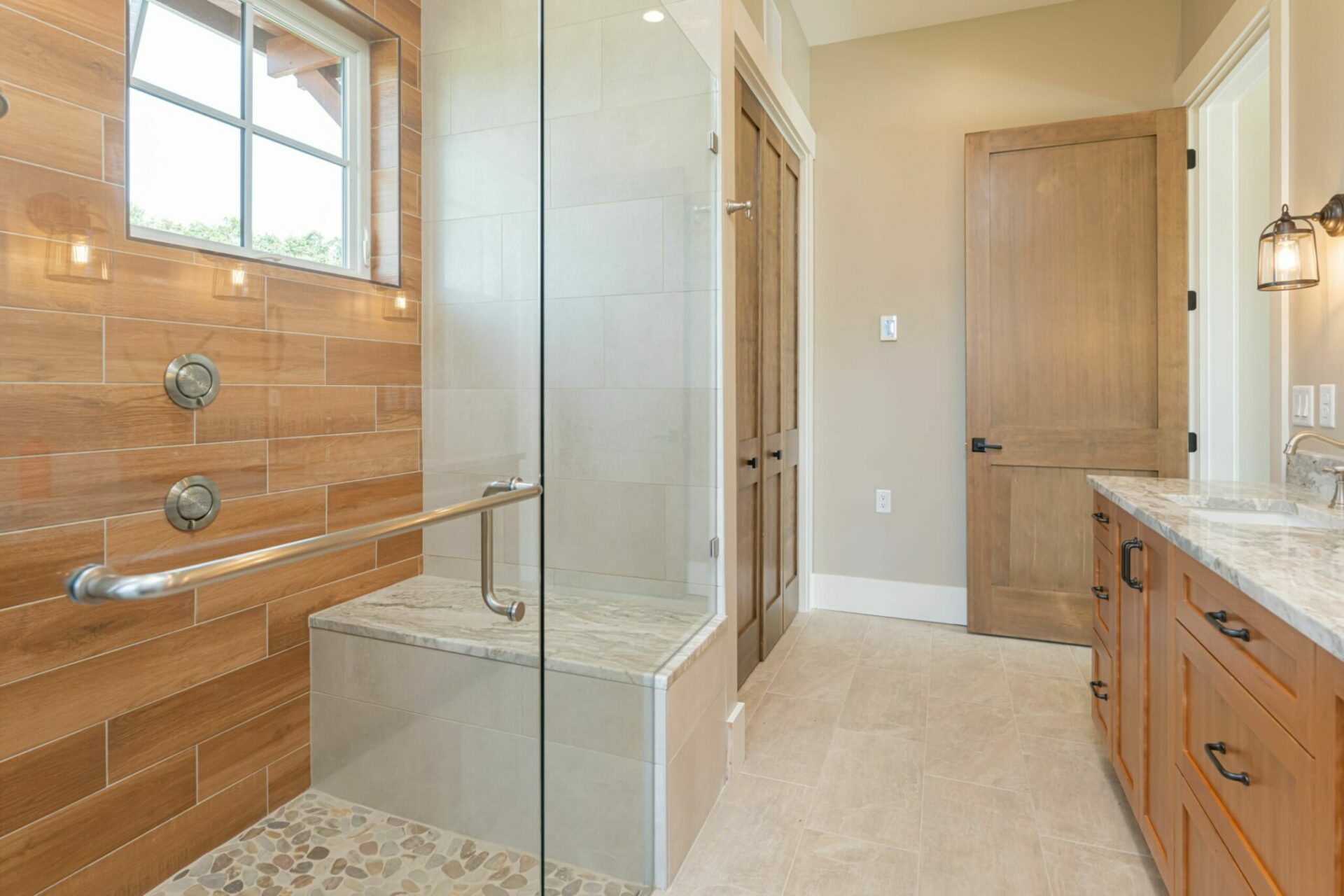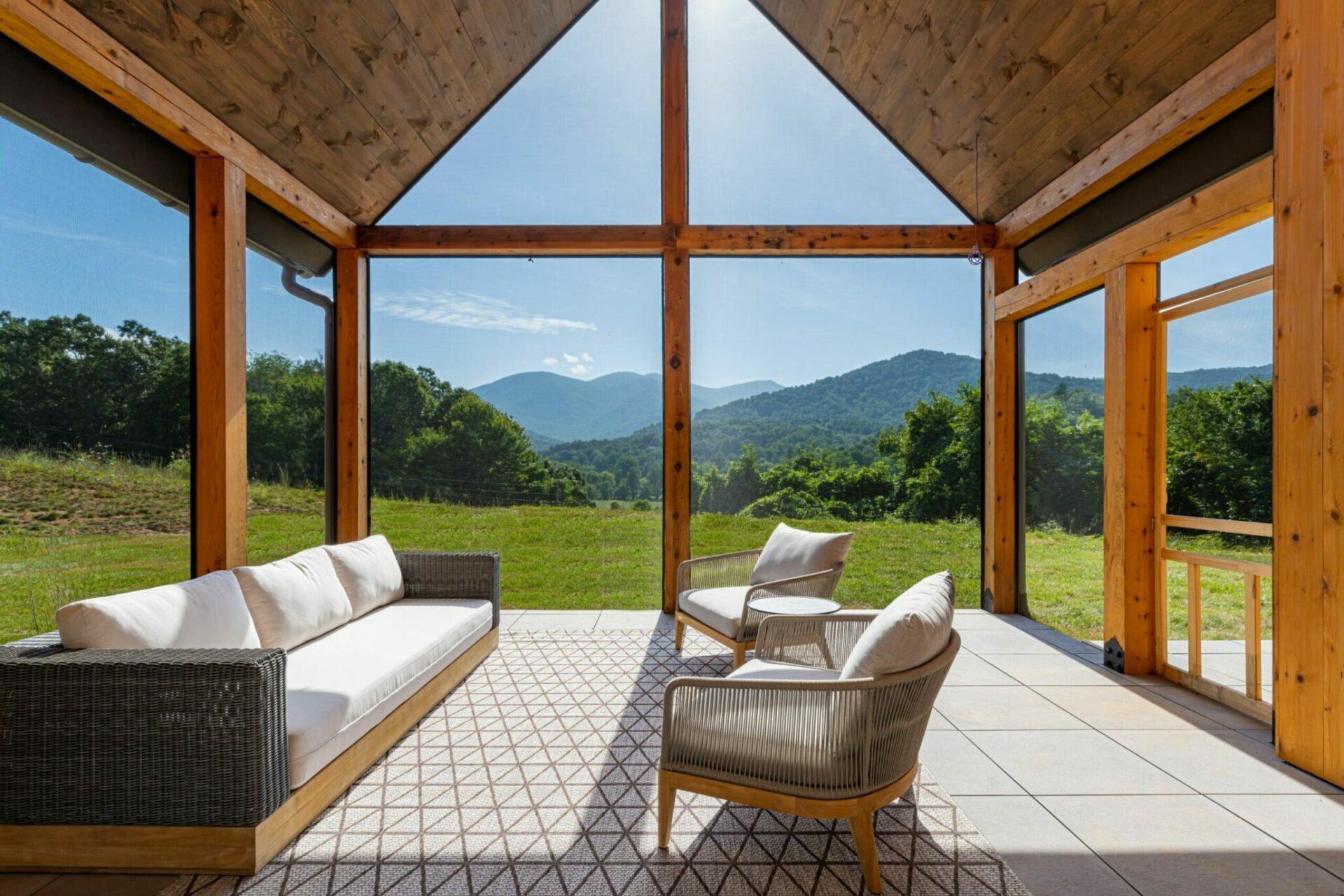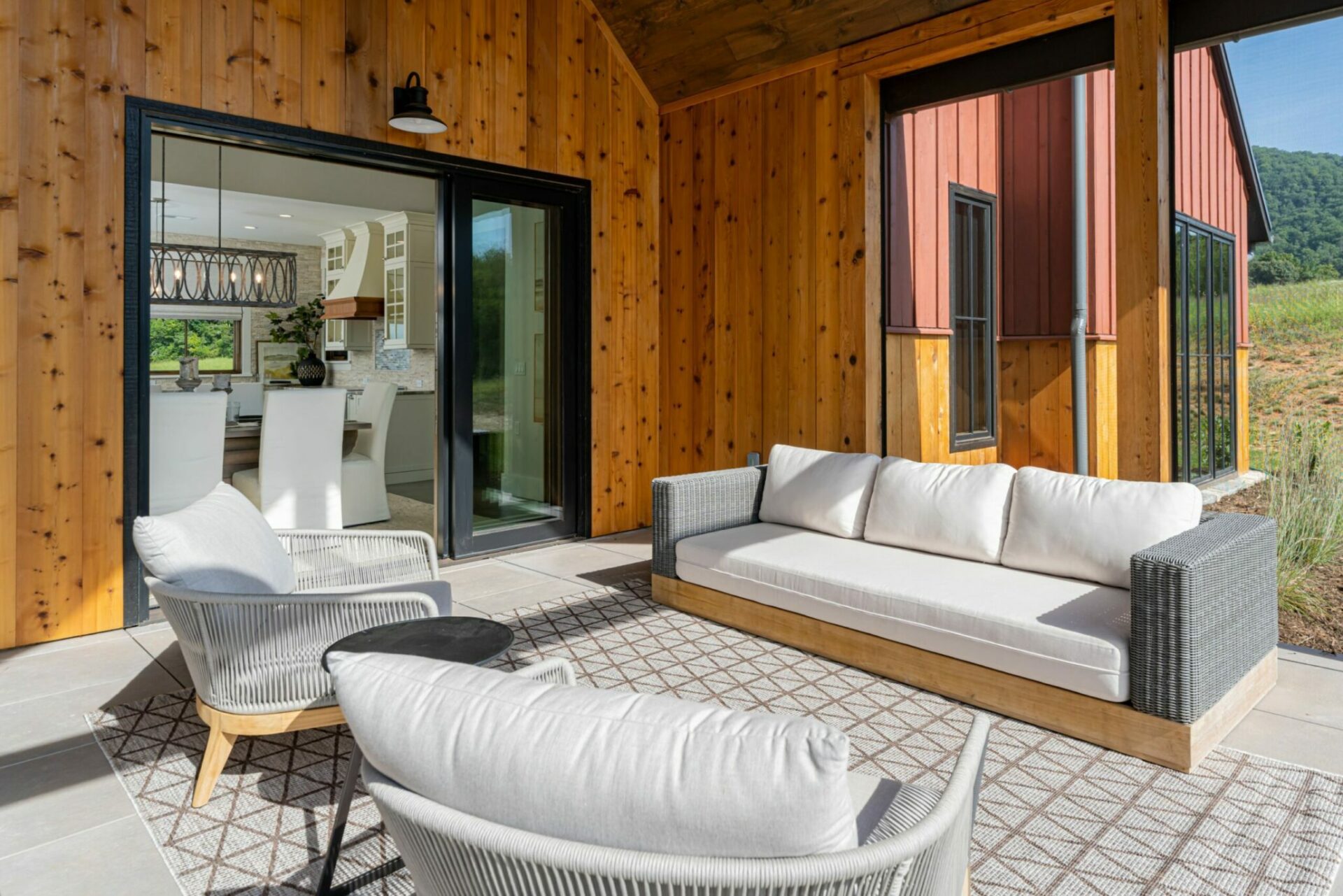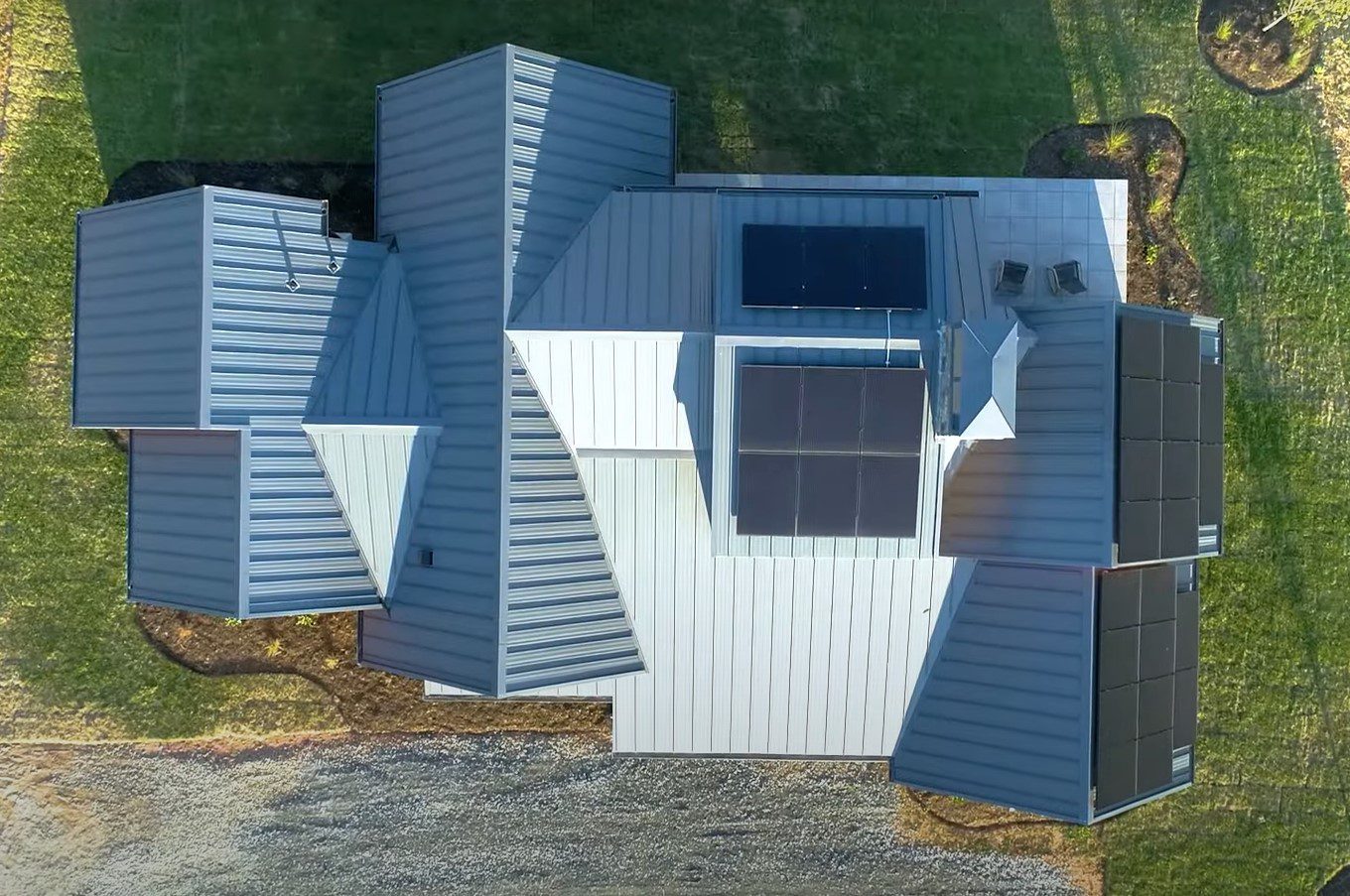 This right-sized home is perfectly sited on top of a rolling hill where you can enjoy 360 degree views of the Reems Creek community. This home has our Energy Star, Greenbuilt, Indoor AirPlus, Aging-In-Place, and LowMaintenance standards.
As former Asheville residents, our clients purchased land in north Asheville to build a vacation home where they would one day retire to. It was important for them to have a home that was aging-in-place certified and energy efficient. This berry-colored farmhouse is a single level build, includes stepless entryways, wider doorways, an accessible shower with seating, and plenty of space around furniture and cabinetry to maneuver around the home safely. This home also scored -22 on the HERS scale, meaning that it produces 22% more power than it uses.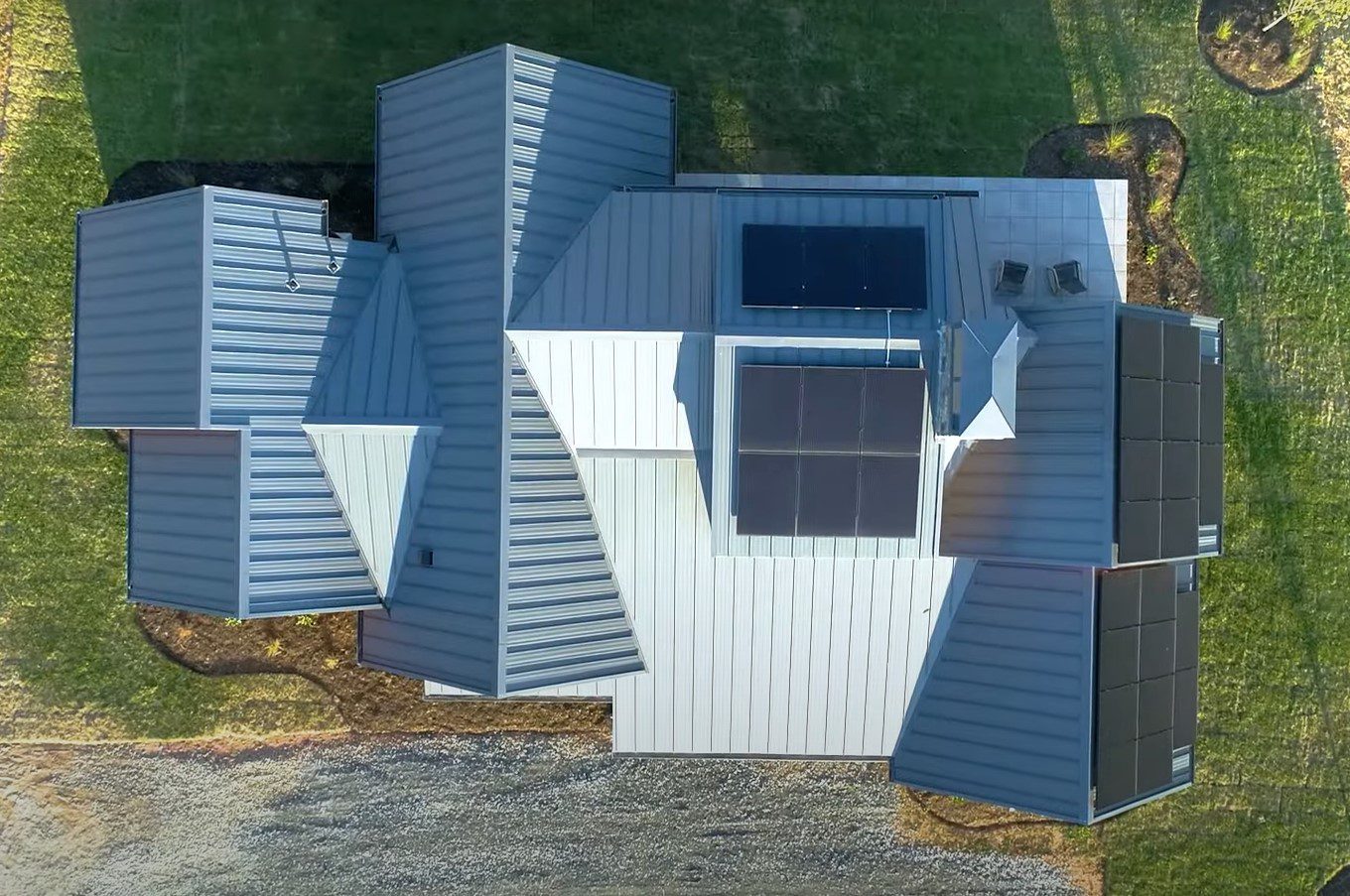 For style and aesthetics, our clients wanted a modern farmhouse style incorporated throughout their home. Exposed beams and concrete floors contributed to the rustic farmhouse feel, whereas the stylish furnishings, built-ins, and accessories highlight the modern aspect of this home. We included large sliding glass doors to create an extension of the home, while bringing the outdoors inside. Neutrals and rich honey-colored tones can be found throughout the home, allowing the interior to accentuate the exterior views. The kitchen includes textured tile from countertop to ceiling, and there is layered lighting included in the kitchen as well as throughout the home.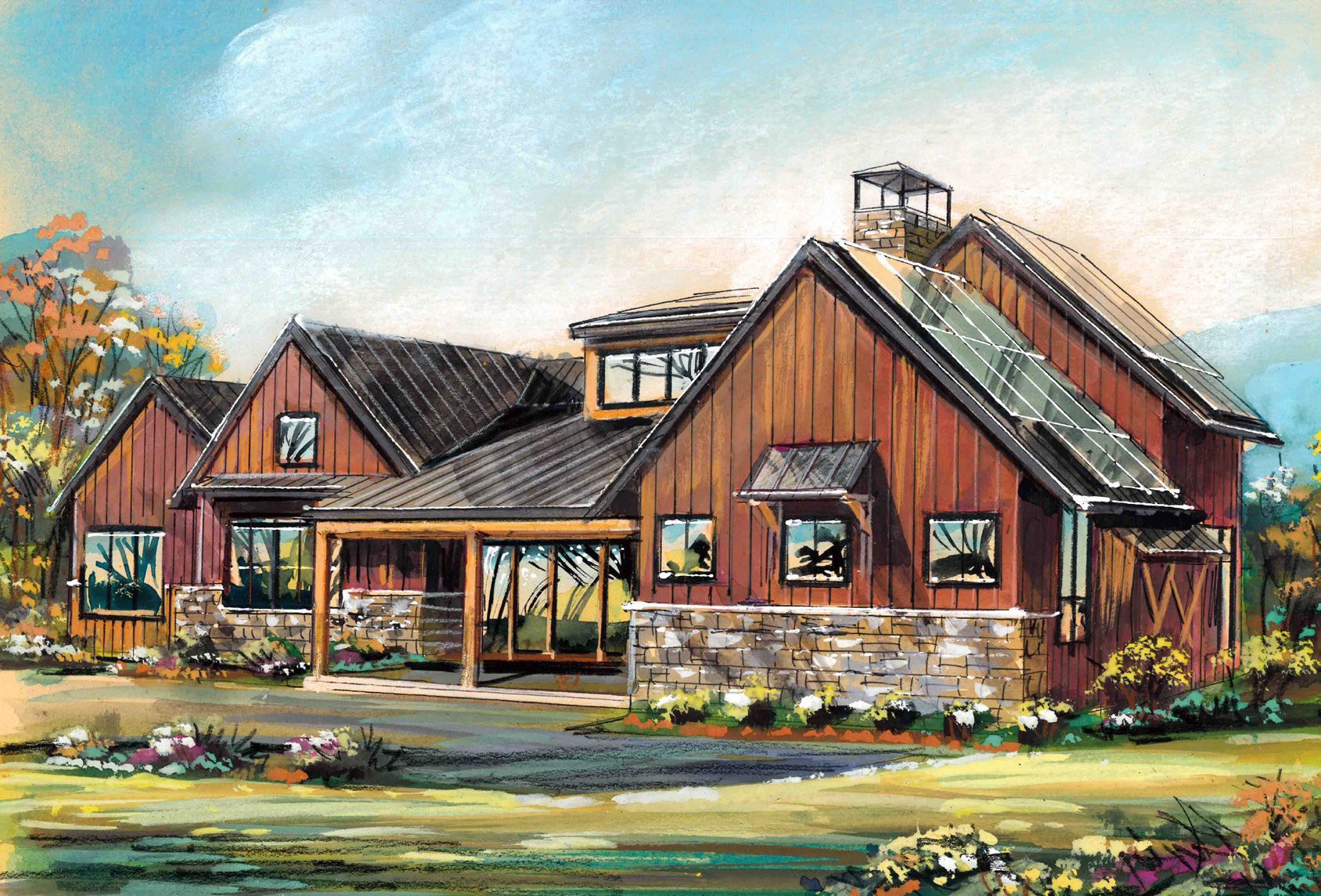 October 9th, 10th, 16th and 17th
1PM – 5PM
684 Reems Creek Road Weaverville, NC 28787
Located in Reems Creek Community
Take I-240W/US-70W. Continue on I-26W/US-19 N/US-23 N/US-70 W to
Woodfin. Take exit 21 to Reems Creek Rd. Turn right onto New Stock Rd. Turn
left onto US-19 BUS N/Weaverville Rd. Continue to US-19 BUS N for close to
a mile. Turn right on Reems Creek Rd. and go for about 4 miles then home
will be on the left.