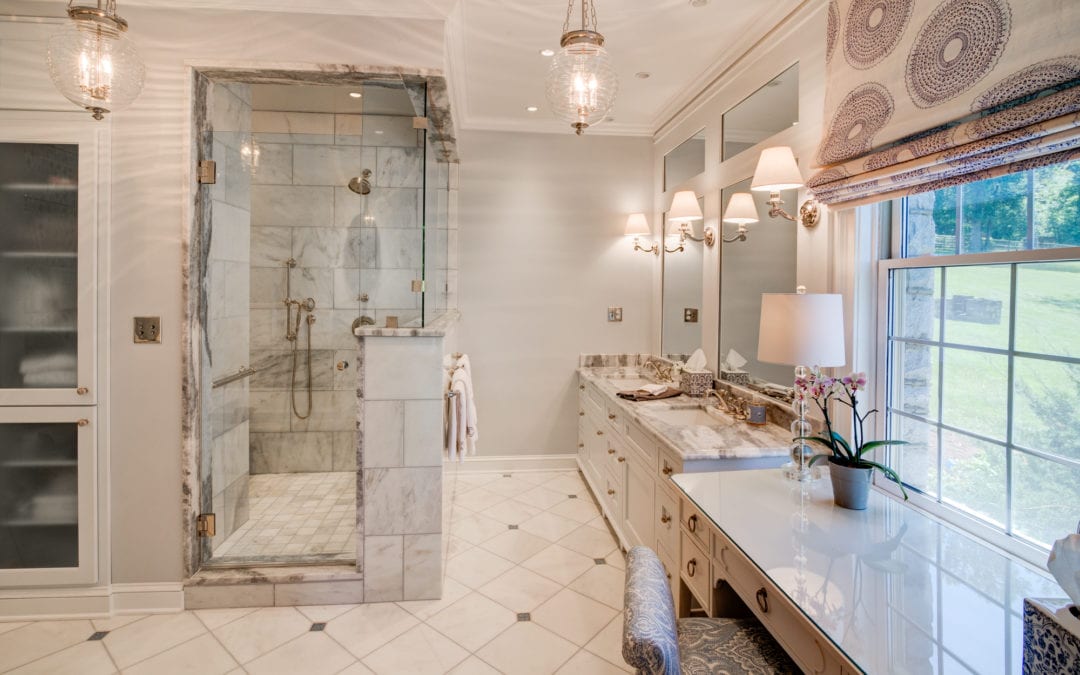 Here was the challenge: how to turn a family home into one that would keep its owner happy – and in place – for the rest of her life. It was the challenge that interior designer Betsy Edwards met with the help of Living Stone Construction. And it was posed by Annette Pace, who loved her farmhouse‐like home in north Asheville's historic Beaverdam community but hadn't lived in it for years.
Annette, who raised her sons in the house, didn't want to give it up. But being a planner, she was planning ahead and wanted to see if Betsy could turn the house into a pretty home that would shelter and nurture Annette as she grew older.
"She had a real sense of commitment to the property," Betsy says. "There was a sense of family and tradition there that was hard to give up."
Betsy, whose business (Betsy Edwards Design) has reconfigured houses, hotels and restaurants all over the world, felt the home's magic the moment she first saw it. "You could just feel the energy and beauty of it," she says.
Annette, living elsewhere at the time, had expressed that she wanted to live in the house for the rest of her life. So as Betsy walked through its rooms, she envisioned how they could be changed to accommodate her client's later years.
Some updating needed to be done, certainly, but cosmetic changes alone wouldn't achieve the longevity that many homeowners want these days. Aging in place ‐ a term used to describe construction details that allow a resident to enjoy an independent life for years ‐ often means wider doorways and no‐threshold showers. In Annette's case, it meant a master bedroom suite on the main floor – a space she suggested might be made out of the large room that held the family pool table.
Read More