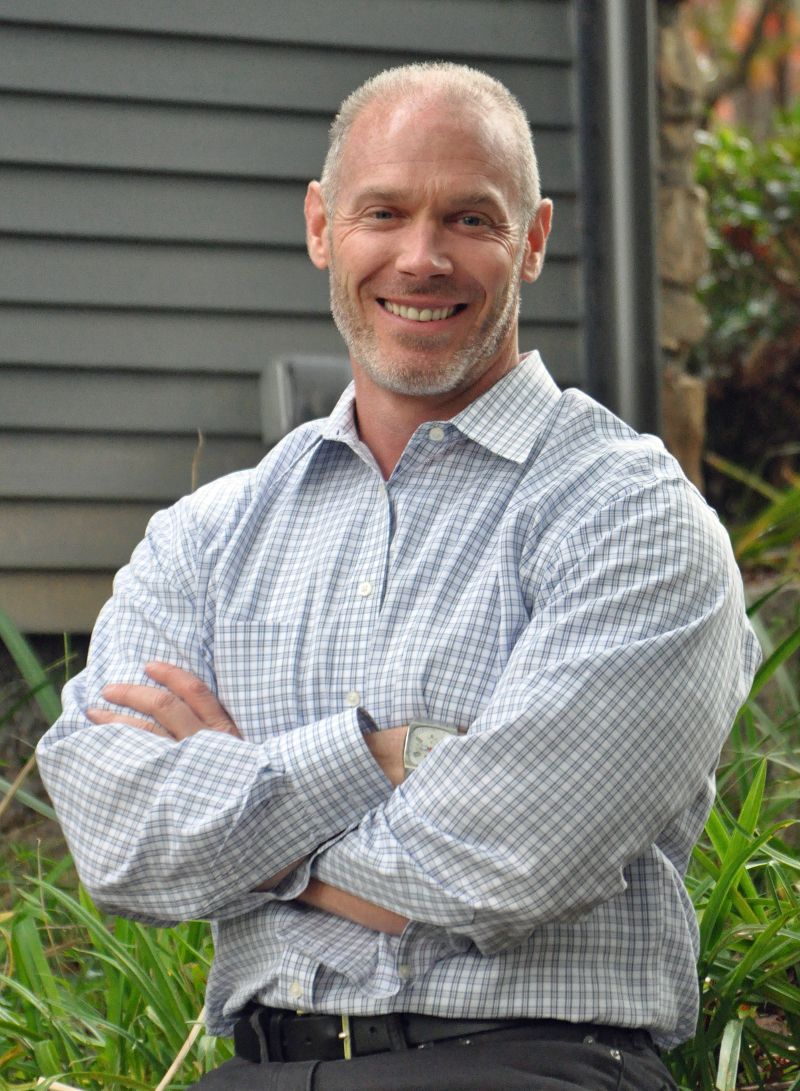 By Mike Carpenter, NCHBA Executive Vice President & General Counsel
Sean Sullivan's theme was "iron sharpens iron". He carried this message in his travels to every corner of the state during his tenure as 2015 President of the North Carolina Home Builders Association (NCHBA). Like iron sharpening iron, Sean strongly believes in the value that NCHBA imparts to its members, both professionally and personally, arises from active participation in the multitude of opportunities that the association offers. This belief is firmly grounded in his personal experience as a member and he freely shares his story both to educate and motivate others.
Sean first became exposed to NCHBA during his tenure on the leadership ladder of his local association in Asheville. He quickly recognized the value that NCHBA brought to his business not only from formal educational opportunities but also from informal networking with other builders who weren't directly competing with his business. Sean recounted on many occasions how his business volume dramatically increased, and continues to do so, as he put into practice those things he learned by and through his NCHBA involvement. By utilizing his own story as an example, he urged others to become involved—and many have followed his lead.
During 2015, Sean expertly juggled the responsibilities of his rapidly growing business with the duties of NCHBA President and made both a success. He was significantly aided in achieving this result by his delightful wife, Laura, who is a talented design professional in her own right. In addition to Laura's support, he has a great employee team which he nurtures by exposing them to NCHBA events like the 21st Century Building Expo and Conference. He also received solid support from his excellent Senior Officer team which Sean would be the first to credit with helping him cover the bases.
In a word, Sean's objective during his tenure was "empowerment". His focus was on empowering members, local associations and executive officers with the tools they need to be successful. Exposing our grassroots members to the many tools that NCHBA provides is the first step in this educational process. This focus was on display during the regional meetings held across the state in early February. The next step was to get these members involved by attending our quarterly meetings, participating in our committees, and taking advantage of NCHBA events and educational opportunities. The numbers proved Sean's mission was successful as attendance and participation increased at all NCHBA events during the year, especially at the quarterly meetings and the 21st Century Expo.
In addition to motivating and leading, Sean took an active role to ensure the success of the association on many fronts during 2015. Just to name a few, those include:
• NCHBA concluded perhaps its most successful legislative session in its history. The General Assembly enacted, and the Governor signed into law, virtually all of NCHBA's pro-active agenda including some legislation which NCHBA has sought for decades. Highlights include banning local government regulation of aesthetics; exempting taxes on improvements to land and single family and duplex structures constructed and offered for sale; repeal of municipal protest petition authority; enactment of a sweeping building code regulatory reform bill; and significant land use and environmental reforms.
• During 2015, membership numbers remained fairly level preserving NCHBA's position as the largest state association in the NAHB federation. Two additional local HBA consolidations occurred during the year with the mergers of the Cabarrus Co. HBA with the Charlotte HBA and the Allegany Co. HBA with the Ashe County HBA.
• Created the "Home Builders Education Fund, Inc." which is a Section 527 entity for NCHBA advocacy purposes to assist in the election of pro-housing officials. This entity will supplement NCHBA's political action committee (BUILD-PAC) in achieving this objective. To help fund this entity, a $10 increase in state dues for builder and associate members was unanimously adopted by the NCHBA Board of Directors in September.
• Creation of NCHBA's newest council, the Volume Builders Council, composed of national and regional production builders, all of whom pay a special dues assessment for council membership. This council will have a voice in the formulation of association advocacy policy.
• Attendance was up at the 13th edition of the 21st Century Building Expo & Conference as well as the number of vendors who exhibited. This year's show saw the introduction of an exciting new show feature—the "Design House"—which Sean and Laura were instrumental in creating and implementing. This venue on the show floor featured the opportunity for builders to have their house plans reviewed by design professionals as well as featuring a luncheon and informative speakers. Based on this year's successful debut, the "Design House" will return in 2016.
• Continued NCHBA strong commitment to professionalism and education, which is one of Sean's passions, through the work of the NC Builders' Institute; maintained support for vocational career educational opportunities; and awarded, via the NCHBA Educational & Charitable Foundation, four (4) college scholarships to children of members majoring in residential construction related careers.
• Continued to implement the three-year NCHBA Strategic Plan, adopted in 2013; strengthened the role and accountability of our regional vice presidents as a vital link between NCHBA and our local membership; maintained NCHBA's strong financial footing by recording a solid 2015 operating revenue profit which thereby increased NCHBA's net assets to a record level.
• Both personally and through this leadership team and other members continued NCHBA's strong record of involvement in the activities of NAHB as expected of an association which comprises almost 10% of the membership of NAHB.
While the foregoing highlights are all tangible, perhaps Sean's greatest legacy will prove to be the intangible benefits he so freely bestowed on all those he comes into contact with. His unfailing graciousness, friendly demeanor and solid business record of achievement motivates others to emulate his actions. We are all moved by contact with someone whose beliefs and actions inspire us. Like iron sharpening iron, Sean's tenure will be long remembered for those qualities as well as his year of extraordinary achievement. On behalf of the NCHBA staff, the NCHBA Executive Committee and the entire membership, we salute you, Sean, for a job well done!